Return to Volume 1 (Reprint) Index.
Thirteenth Regiment Kansas Volunteers - Infantry
Note: These pictures were NOT part of the original book. They have been posted here for your information.
"All but one picture are identified by signatures and regiments. They were taken in Little Rock Arkansas at a photography studio while the 13th was on garrison duty there." Submitted by Karen Lavrischeff
Beeler, Capt. Marion N.
Co. B 13th Kansas V. I.
Blackburn, Capt. W. S.
Co. G 13th Kansas V. I.
McCully, Lt. John L.
Co. D 13th Kansas V. I.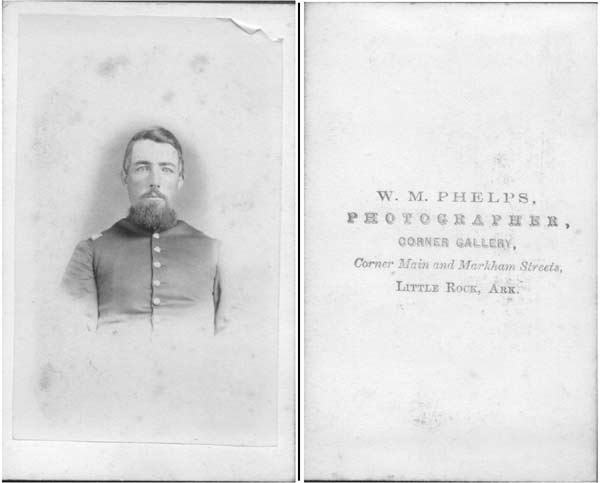 Unknown Officer

Extracted from Report of the Adjutant General of the State of Kansas, 1861-1865. Vol. 1. (Reprinted by Authority) Topeka, Kansas: The Kansas State Printing Company. 1896.
Return to Volume 1 (Reprint) Index.
---
13th Regiment
Field & Staff | Non-Commissioned | A | B | C | D | E | F | G | H | I | K | Unassigned | Index
---
Tom & Carolyn Ward
Columbus, KS
---
Background and KSGenWeb logo were designed and are copyrighted by
Tom & Carolyn Ward
for the limited use of the KSGenWeb Project.
Permission is granted for use only on an official KSGenWeb page.

---
© 2004-2015 T&C Ward
---