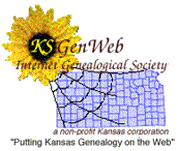 Marriage Records
From Records
at Lincoln's City Hall
---
Marriages in Lincoln County were recorded in the Clerk of the District Court office at the Lincoln County Courthouse from the early 1870s until today. Those records are indexed by bride's and groom's surname and can be requested by mail.
However, another marriage record was kept sporadically at the City Hall in Lincoln. Although the records were kept in city books, the marriages encompass the entire county and include couples who came to the county from elsewhere to marry. These records span these dates:

Jan. 1, 1886-December 1888
July 1, 1899-Nov. 27, 1902

The marriages in the City Hall records will be no different than the ones at the courthouse, BUT they are far more detailed than those kept at the courthouse. The ledger book into which these records were copied included these categories: groom's name, residence, occupation, age, race/color, place of birth, father's name, mother's maiden name, number of marriages; bride's name, maiden name if she was a widow, residence, age, race/color, place of birth, father's name, mother's maiden name, number of marriages; when and where the couple was married; who performed the marriage, and that person's office. (The ledger also included a space for witnesses but that category – and only that category – was never filled in, so it was left out of the transcription.)
In some cases, the name of the mother of the bride or groom is given as her married name, not her maiden name. Occasionally, some lines were left blank. But by and large, the information is present for all the unions.
These records were transcribed by hand by Tracee Hamilton beginning in the summer of 2005. Below are links to the records, alphabetized by the groom's surname, and an alphabetized list of the bride's surnames, with the corresponding groom.
Copies of the original records are NOT available; the employees at City Hall will transcribe records but will not Xerox them. So what you find in this transcription is all that is available. I have included the Book, Page and Record number for each marriage for citation purposes. Some of the pages were not numbered; some were.
To search a copy of the transcription, click here. For an alphabetical listing by bride's surname, click here.
---
DO YOU HAVE
QUESTIONS, COMMENTS, CONTRIBUTIONS FOR US?
Bill and Diana Sowers
, Lincoln County Coordinators
Tracee Hamilton, Lincoln County Coordinator