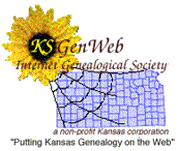 History of
Limestone Fences
in Lincoln County
---
Limestone fence posts near century in use
From the Lincoln Sentinel-Republican, November 26, 1981
"Limestone fence posts came into use about 1884 or 1885 in northern Lincoln County," reads an account in the Old Timers' Column in the Sept. 7, 1939, issue of the Lincoln County News.
The late G.A. Gabelmann said he did not recall seeing any limestone posts when he arrived in the county as a boy with his parents. Mr. and Mrs. Chris Gabelmann, early settlers and homesteaders in Battle Creek township.
"Many of the early stone posts were quarried in that township, and were still in use in 1939 after 55 years of service; Gabelmann said that they were in as good a condition then, in 1939, as when first quarried.
When he sent his subscription renewal the last of October, G.A. Gabelmann Jr., Radnor, Pa., sent along the article for the interst of today's Sentinel readers.
The elder Mr. Gabelmann was quotes in his observations that, in 1880 not much of this part of the county was under fence, cattle were herded since fences were expensive beyond the usual means of the pioneers. After a few years, wood posts went into the first fencing. However, they soon rotted out, "for the durable hedge wood was not planted in time for raising the first posts."
About the time the first wooden posts began to rot and break off, pioneers accumulated enough money to build fences, and some unknown person introduced feather-wdeges which made cutting the limestone posts feasible.
Strips of rock 20 feet long and about a foot wide were frequently broken off in one piece, then into post lengths, Gabelmann said. A good workman could produce 40 to 45 posts in a day, and with posts selling for about 10 cents apiece, he made good wages – unless there was too much dirt to shovel off the rock.
When farmers first began using the stone posts, they tried boring holes in them and driving wooden plugs into the holes, then stapling into the plugs. The method wasn't a suceess since the plugs rotted or dried up and came out. Later farmers drilled holes through the corners of the posts and wired the fence to the posts, a method that was considered best, the article read.
The Old Timers' Column quoted Gabelmann as saying that the posts were very popular with the settlers, "who built their fences, like their communities, with an eye to the far distant future."
---
Return to:[Lincoln County Kansas Genealogy][Lincoln County Kansas Queries]
---
DO YOU HAVE
QUESTIONS, COMMENTS, CONTRIBUTIONS FOR US?
Bill and Diana Sowers
, Lincoln County Coordinators
Tracee Hamilton, Lincoln County Coordinator
---
Search all of Blue Skyways
---
Copyright 1997, 1998 by Bill and Diana Sowers