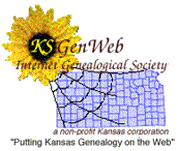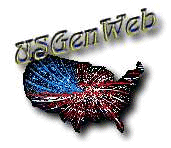 The following autobiography and biographies were contributed by Peggy Louise Slifer Simmons. It begins with the autobiography of her great-reat grandfather, and has been added to by his descendants over the years.
---
AUTOBIOGRAPHY OF JOHN BAPTIST NEUMAYER
Thinking it would be of interest to my decendants to know something about their ancestors, I shall undertake to write a short autobiography.
I John Baptist Neumayer was born June 20, 1818, in the village of Schnellingen near t he city of Hasbach Buden, the river Kinsig flowing between the two places. Hasback has about 4000 inhabitants, the river is not navigable, but much timber from the black forest is often sent down by rafts to the Rhine down to Holland. The river Kinsig r ises in the black forest. It reaches the Rhine at Kehl near Strasburg.
In this valley of the Kinsig my father had a farm of 100 acres. The valley is about one mile wide and has many side valleys. The soil is very fertile and much fruit of all different kinds is raised here.
My father who was also the bargemaster of the village, owned beside the farm a fine vineyard on the hillside. The farm was not like those new in America, all in one place, part of it was here and part of it was there. Our house was like most of the houses of the villagers, built of wood and roofed with straw. It was of one story, one large living room with other rooms off from that. How well I remember the large oven or stove about four feet square that stood in one corner of the room. It was made of clay, the outside of which before it was burnt was decorated in a quaint manner. Over all was a good coat of glazing which gave it quite a respectable appearance.
After the housework was done, my mother would sit in her quiet corner and busy herself with her spinning, a common employment of the housewife of that day.
My father was John Albert Neumayer. Mothers maiden name was Magdalena Keller. She was the only child. Father had a brother and a sister.
My father died April 6, 1855, and Mother on the 29th, the same month in the same year. Father was 75 and Mother 76 years. There were seven children of us. Clara Landolin, George, Arbugast, John Baptist, Lukas, and Mariana. 1892 there are only two of us left, myself and Lukas, the youngest brother, who lives at the old homestead. I have all the time corresponded with him. We older children went to school in the village, while the little ones stayed at home. In the long winter evenings after our outside work was done, we would gather round the great stove and pass the time away eating our winter store of apples and nuts seasoned with an occasional story from father and mother.
In 1734, father grandfather Joseph Neumayer bought the place for 700 florin. A florin is about 40 cents. And in 1769 sold it to his son John for 1400 florin. And in 1806 he sold it to my father John Albert for 2300 florin. And in 1847 sold it to his son Lukas for 5000 florin. And in 1870 sold it to son Joseph for 7000 florin. So much has the price of land increased.
I worked at my fathers farm until I was 17, then I learned the cabinet makers trade. April 9, 1839, I and brother Arbugast left home for America. We traveling by stage via Strasburg, Paris, and Kavere. Traveling by stage at that time was not nearly as comfortable a mode of travel as on your pullman cars of today.
At Kavere April 16, we set sail for New York. There were 30 passengers on board and we had to cook our own food. Nothing in the shape of fire or storm marred our peaceful voyage. Although as a matter of course, we were all sea sick a few days.
From Strasburg to Kavere it cost 30 franks, and across the ocean 110 franks.
That time were no steamers on the ocean. May 23rd we arrived at New York \par where brother Arbugast left for St. Louis while I remained in New York. Working at my trade got 5 dollars a week and paid 2.50 for board. Times were good then, but in the fall, business became very dull and I had no more work. Then at Elizabethport in New Jersey, I found Work. But in January 1840, I left for Philadelphia, where for some time I had work but very small pay for the times were very dull.
June 1841, I left for St. Louis. But found that brother Arbugast had left a few months before for Fort Atkinsen, Iowa, where the government built the fort. Here he found work with the mason whose trade he learned. After no little search, I found work at my trade, but times were still very dull. In the fall 1841, brother Arbugast came back to St. Louis. At this time, St. Louis had about 36,000 inhabitants.
In April, 1842, I learned the cigarmaking trade, and in September 1843, I left St. Louis. I went up the Illinois River to Peru by steamboat, and from there by wagon to Chicago where I arrived two days later. At that time there were no railroads in the states. The population of Chicago was about 5000. Here I remained a few days, and then went to Milwaukee, a place of about 4000 inhabitants. There I worked at making cigars and received good wages. Here I could see a good many Indians. In the spring 1844, I had the ague for two months.
June 1845, I was seized with a strong desire to travel so I started by stage to Galena, Florida. And from here I took a steamboat to St. Louis where I stayed a short time. Next, by steamboat to Nashville, Tennessee, where I worked until April 1846. Then I took a steamboat up the Ohio River for Pittsburg, where I thought to meet brother Arbugast, but I was justly disappointed. I could not find him. Then I started by canal to Philadelphia where I worked a few weeks. And then went to New York to see some old friends. After a short stay here I went to Buffalo. I also went to see Niagara Falls, where I met my old boss Wedemeyer of Milwaukee. By this time, I learned with certainty that brother Arbugast was in Manchester, a few miles below Pittsburg on the Ohio River. I went there and found him. He had been married a short time before. He worked at his trade as a mason. After a short visit with him, I started for Milwaukee where I worked for Wedemeyer three years, 1846 to 1849. And here I done well.
November 1849. I was married to Katharina Schneller, who was 18 years old. Her family came from Celsberg Canton Granbunten Switzerland. There were 5 sons and 3 daughters in the family. August 1850, we moved to Racine.
This is where I set up a business for myself at cigarmaking but it was no success. Here at Racine were born the following children: Charley, November 3, 1850: Clare, September 8, 1852: William, May 24, 1854: Albert, February 4, 1856. April 1856, I and my neighbor, Letes Muhr, bought each 8 acres of land 4 miles north of Milwaukee on the river and moved on it. Here we for eleven years stayed raising vegetables for the Milwaukee Market. The river often overflowed its banks and spoiled our crops. For the land we paid 25 dollars an acre but the bargain was a bad one. It was the hardest time in my life. Here the following children were born: Henery, November 26, 1857: Agnes, September 18, 1859: Robert, March 30, 1862: Julia, July 14, 1864: Coranna, April 14, 1866.
In January 1861, brother Arbugast paid me a visit. It was the last time I saw him, he died the same year. He had five children but 1892, only 2 remain.
October 26, 1867, we moved to Mendota Illinois, where my father-in-law and his sons were already. Here I bought 2 lots and built a house. I obtained work in the lumber yard where I worked most of the time. Here were born the following children: Louis, January 15, 1868: George, December 3, 1869; Emma, April 19, 1872; Katharina, October 26, 1873; Magdalena, October 22, 1876.
The following children died here: Henry, September 8, 1868 (aged eleven years and 9 months). Coranna December 15, 1869 (aged 1 year and 8 months). Emma, December 18, 1872 (aged 8 months).
On the ninth day of February, 1891, my beloved wife, aged 59 years and 7 months and 10 days, was called to rest after a short illness of 11 days.
Albert and Julie came from Kansas. Clara and Louis came from Nebraska. Eleven children were left to mourn her loss, all of whom were, except Charley and William, who were detained at their home, were present during her sickness and death.
April 2, 1891, I moved to Aurora, Illinois, with the remainder of my family who were at home, there were Agnes and Louis. At Aurora, my 2 sons, Robert and George, have worked for a number of years as blacksmith at fair wages. Also my son William, who came from Nebraska, where he had been farming. His wife died only 2 days before my wife died. She left children, Philip Ralph and Corabelle, aged respectivly 5 and 2 years old. They also came to Aurora where my daughter, Agnes, will care for them.
Wishing to have as many of my family about me as possible, I consented to move to Aurora, renting the old home for a indefinite time.
For a long time, I had a longing to visit my children and relatives in the West, so after seeing the family fairly settled in their new home.
On the 26th day of May 1891, I set out on my trip toward the setting sun. I stopped off at the old home in Mendota for a short time while I visited my wifes grave and some friends.
May 27, I left Mendota for Attumua, Iowa, where lives 2 nephews, Felix and John Hansman, who are the sons of my oldest sister, Clara. Here I was received very kindly and was extended all the hospitality that I could receive.
June 7, I left for Council Bluffs, Iowa, where lives my nephew, Jakob, and neice, Pauline. While there, another nephew, Richard, came from St. Louis on a visit. These are the children of my youngest brother, Lukas. My nephew, Jakob, has a large hotel, we enjoyed our meeting very much, and had an excellent time as we had not met for years. While here, Jakob and his sister left for Germany for the benefit of their health.
June 13, I left for Grand Island, Nebraska, where lives my daughter Clara and my son, Louis. Clara had married G.K. Gedles, who is a Boiler maker. They did all in their power to make my visit a pleasant one.
July 10, I arrived at Clay Center, Nebraska, in company with my daughter, Clara, and 2 children, to make a visit to my wifes brother, Lois Schneller, who lives on a farm 5 miles east of Clay Center. My visit here as everywhere also it had been very pleasant.
July 25, I arrived at Irving, Kansas, where Charles and Albert met me at the depot. We went to their farm 5 miles east of Irving. Here, too, I had a most pleasant time. My daughter, Julie, keeps house for Charles.
September 15, I left for home, stopping a few days in Mendota. September 24, I arrived at home. I was brought up as a Catholic, but before I was 30, became Bationalist. (Rationalist-or-Nationalist)?
My son, William, was born deaf and dumb, but his children can speak. My wish is that my children continue this family record. My dear son, Charles, dead November 20, 1895 at his farm in Kansas, at the age of 45 years. He left 3 children, Lillie, Julie, and Robert. My daughter, Julie, died April 14, 1899 at the age 33 years and 10 months.
On January 22, 1904, my dear son George, died at our home in Aurora, Illinois. He had been in poor health for several years, and when he took a heavy cold on December 12, it grew into the grippe and the grippe developed into typhoid pneumonia with complications. After an illness of several weeks, heart failure set in and caused his death at the age of 34 years. He was burried in the family lot in Mendota, Illinois.
* * * * * * *
Several years ago, father asked me (his daughter Katherine) to complete in this book his life story after his death. That time has now come.
Father died in Mendota, Illinois, at eight o'clock on Sunday morning, October 15, 1905. He has lived a quiet and retired life among his books and papers or in his garden where he passed many happy hours among his flowers and vegetables, or taking long walks into the country.
On Monday, September 25, he left our home in Aurora, Illinois, for a short visit among friends and relatives in Mendota, Illinois, before cold weather came.
He was apparently in his usual good health, and very happy at the prospect of seeing his old friends again.
When he reached Mendota, he visited several old friends about town, and at about four o'clock that afternoon he arrived at Uncle Schneller's (mother's brothers) home on the outskirts of town. Aunt Schneller afterward told us that he seemed quite tired with his long walk and rested on the lounge awhile before supper.
After the evening meal they had a pleasant visit talking over old times. He told them all the home news, what we girls were doing, what a good crop he'd had from his garden, how everything at home was in readiness for winter, and how his life history was written and finished.
At nine o'clock he said "good night" and went to his room very happy and cheerful, saying he meant to get up in the morning to look over Uncles garden and little vineyard.
But when morning came he did not come to breakfast. At eight o'clock the folks were alarmed that he did not come. At half past eight they investigated, and found him helpless in bed. During the night he had suffered a stroke of apoplexy which paralyzed his right side and rendered him speechless. Sister Agnes went to Mendota immediately to care for him, and brother Albert came from Bigelow, Kansas.
He lay unconscious much of the time but suffered no pain. Three weeks later on October 15th, he quietly breathed his last, having reached the age of 87 years, 4 months, and 25 days. It was like the going down of the sun, quietly, peacefully, at the close of a beautiful autum day with life's work all completed.
It was his earnest wish that his children and grandchildren continue the record he had thus begun by writing here their life histories. In his autobiography, he omitted many things of interest which he considered too trivial to mention- -such as the story of the origin of the family name; the migration of the family shortly after the close of the Thirty Years War to the Rhine valley at Schnellinger, and still farther back to the place of the family which is given it by tradition in the great tribe of the Allemain.
* * * * * * * * *
BIOGRAPHY OF CHARLES NEUMAYER
Born November 3, 1859, in Racine, Wisconsin, he came to Mendota, Illinois, with his grandfather, Simeon Schneller, in 1865. Two years later in 1867, Charles's father took his family there to live. Charles worked for several years as a farm hand near Mendota.
On January 1, 1879, he was married to Miss Esther Gillette, whose people lived on a farm near Mendota.
A few days after their marriage, the young couple left for Irving, Kansas, where Charles rented a farm in partnership with his brother-in-law, Gavin H. Geddes. A year later Charles brother, Albert, joined them.
The fifth year of his residence in Irving, he purchased a farm of eighty acres in Bigelow, Kansas, where he resided until the time of his death, November 20, 1895, leaving three children, Lillie, Robert and Julia. His wife had died previously on April 14, 1889. Julia died on May 14, 1897 after we had gone up to Uncle Alberts, not quite 16 years old.
As Grandpa John Baptist Neumayer wanted his children and grandchildren to continue this biography, so will now try and write some more of my father, Charles, as I remember it.
When they came to Irving, he and his brother-in-law rented a farm for one year, three miles northwest of Irving. On May 30, they were on a edge of a cyclone, not much damage done there, but Irving, several was killed and houses blown away. That year, September 24, 1879, Lillie Charity was born. The next year, Charles rented a farm east of Irving. Here Julia Martha was born,October 27, 1880. The farm was known as the W. J. Williams farm. He and brother-in-law dissolved partnership. Charles and Albert farmed together for three years, until Charles bought the 80 acres on Corndodger Creek one mile west of Bigelow.
Here Robert was born in 1884, September 9. Then Harry died in the fall at the age of 4, then their was two boys born who lived only a short time.
Albert had bought 100 acres one mile north of Charles(and a little east) about the same time Charles bought his. Esther, Charles wife, died on April 14, 1889, just a few more months than 10 years of married life.
Charles sister, Julia, came from Mendota, Illinois, and was a mother to the 3 motherless dhildren. Also, Grandmother Gillette had previously came to make her home with her daughter. She was an invalid and passed away the next year, 1890, in June.
Times really were hard then too. We lived in that house for 5 years longer and it was not plastered and in that time, I think 1891, Charles father was out on a visit from Aurora, Illinois. In the fall, Charles raised some hogs and had two teams. Charles health began to fail and more doctor bills. He passed away November 20, 1895.
Well, I remember how we three children cut corn fodder for the stock before school time. Then after the funeral, we moved up with Uncle Albert as he was a bachelor. Charles sister, Julia's health, was not good so the next year, 1896, she had to leave us and take care of herself. By that time, I was 16, then in the next year, sister Julia took a heavy cold and went into quick consumption and died on May 14, 1897, at the age of not quite 16. So, I kept house for my Uncle and brother.
On April 14, 1899, Aunt Julia died in Lincoln, Nebraska. On November 16, 1899, I, Lillie Neumayer, was married to E.S. Slifer. The 80 acres was then rented after Charles died and times seemed better. Albert had a five room house built and also plastered on the 80 acre farm. Several years later, when we were of age, the estate was settled and I-Lillie and husband, bought the farm at the price of $3,200, and Robert bought the 80 acres north of it.
In April 23, 1901, our first baby came, George Lawrence. We worked by the month, had house furnished and worked for J. M. Winter.
In the fall of 1901, we moved on the farm and farmed there several years. Velma Julia was born here on October 27, 1905 and died November 27, 1905. I was not well all winter and in spring I had what was called Locked Bowel. But when I got over that, I had good health and in March 15, 1908, Arlene Esther came. We sold the farm to Corwin Ballard for $6,200. Then we had a sale and went up to Uncle Albert's, a mile north of us. There E.S. built and painted two big barns and I did the cooking. Was there all summer.
Then we bought a house and few lots and went to Frankfort to live. In the fall of 1910, we paid $1,500 for it and had it clear. We also bought a section of land from Rev. Southworth, 6 miles north and 6 miles west of Copeland; just all prairie land. Then on December 28, 1912, Hazel was born and the next day had a terrible blizzard and lots of snow----the rest of winter. We decided to go west. So, in the spring of 1914, we went west. Charted a car and loaded lumber, stock, 8 tanks, some beds and bedding, table, chairs, and hay to feed 9 cattle and one pony on road. E. S. had the building about up, so we left Madison. Had to stay all night in Dodge City, then on down to Copeland. Grandpa Slifer was there to get me. Had one horse and buggy; no fences, we followed a trail out North West.
Our two dazed white leghorn hens woud come in and lay. No where to go until get a place for them. I always had a good garden. We irrigated.
The first year, we bought a black team of young horses and their mother. E. S. and George did do a lot of plowing. They built fence around 640 acres. The second year, we got a big Rumley and plowed out our 320 acres for wheat.
In September 12, 1916, Lorena M. was born, and then in November 3, 1917 was born. The next few years, 320 of that was ours. From here, we went to Kingman for a few years. Then to Holcomb. While there, I had my Uncle Albert to take care of for six months. He died there, so brought body back to Frankfort. I found I had inherited one-fourth interest in his 33 acres. So bought the three sisters out and there is where we built a small modern house and thought we would be there, but in 1959, we had to sell to the government. Got $9,670. Then bought buildings back; sold gas tank for $120, and George tore barn and house down and moved lumber. We bought on the hill in Frankfort, a modern house for $3,500. Put $6000 in U.S. bonds. Also bought a big ice box for $200.00.
When in 1961, E. S. passed away, I had enough to give him a good burial and he had lots of beautiful flowers.
Am living alone not far from George's and Charles on the farm. Have been to see the girls three times.
I have one lot, will have a good garden. Have good neighbors. Mr. and Mrs. Steckle take me to church; and Joy takes me to town.
In June, 1947, I went with my brother Robert and Vernon and Tressa to Mendota, Illinois. On the way back, we stopped at Auburn, Nebraska to see Dr. Irvin. We had gone to school with him at Antioch. Then across the corner of Missouri up into Iowa. Then Number 34, across the state West, was rough.
Corn and oats looked good. The farther east we went, the better it got. The improvements were good. Everything painted white. No cattle much and what we did see was in clover knee deep.
We went through Galesburg, a nice city. Got to Mendota at 9:30. Our parents old home town. We stopped a hour for dinner, also for supper. Stayed here the first night. We found a half dozen Gillett's names.
I had Uncle Charley's and Aunt Sarah's wedding picture. We found her boy, and found Aunt Sarah at 90 years old living with her daughter.
Did not go out to the country. Went to cemetary where the folks are all burried.
We then drove up to Aurora to see Aunt Lena, father's youngest sister, and she is still living. (March 1, 1963) She is the youngest and the last of 14 children. She lives on the third floor. We spent the afternoon with her, so when she went for supper, we went out to supper and got a motel for the night.
In the morning, Robert went up for her while we sat on lawn for some time. Then we went to see the two story square home, then back through park.
Took her to her room and left. On our return home stopped at Springfield for the night. In the morning, we went through where Lincoln is burried. Also visited his only home he ever had.
Then on to east St. Louis, Saturday at 2pm. where Tressa's sister lives.
They both work; stayed until 4 pm Sunday. We went to see Hazel's brothers grave while there.
Sunday at 4, we left for K.C. and spent until morning. Came home by St. Joe, as Doris and Floyd live in North KC. Came home on North 36 to Beattie; down to Frankfort, then to Bigelow.
* * * * * * * * * * *
I Peggy Louise Slifer Simmons; youngest daughter of Charles Melvin Slifer, youngest son of Lillie Charity Neumayer Slifer; have had this autobiography information in my possesion for a number of years, and as I am now undertaking the genealogy research of my family tree, feel compelled to continue this family history.
As was recorded by my Grandmother Lillie, Grandfather E. S. passed away in the year 1961.
Grandmaother lived her quiet later years in Frankfort Kansas, in the home she and Grandfather had previously purchased. When Grandmothers' health no longer allowed her to continue living on her own, she moved to Tulsa Oklahoma to a nursing home where she would be close to her daughter, Arlene Herald.
Grandmother died there in 1967, leaving a legacy of many wonderful family memories and closing a chapter on a spiritually enriched, full life.
* * * * * * * * * * *
I am sad that my father didn't get to contribute his own thoughts and words to this journal, so I will pass on to you some of his favorite stories and some of my endearing memories of him.
BIOGRAPHY OF CHARLES MELVIN SLIFER
Charles Melvin Slifer was born in Copeland Kansas, November 3, 1917. His early youth was spent there, and he attended country school.
Charles was a small boy for his age, had bright red hair - complete with freckles, and he was left handed. So it was, he would become the target of other childrens' teasings.
Dad always told this story about an older boy who went to the same school. This boy got pleasure in tormenting my Dad. Walking home after school, they had to cross a bridge. Dad said this boy would lay in wait at the bridge after school, jump out and grab Dad's cap and taunt him - calling him "carrot top", then throw his cap in the creek. It was getting harder for Dad to "turn the other cheek", and this particular day, he spoke with the teacher about the teasing. She suggested he stay 15 to 30 minutes after school let out, and that the bully should be tired of waiting by then and be gone.
Well, Dad took the Teachers' advice and waited in the safe confines of the school house. Setting off down the long, shaded road, he walked along, and pulled his cap down low over his eyes. In his right arm, he carried his school books. In his left, his lunch pail. His Mom sent his lunch in a lard bucket. This day, she sent him fruit in a glass jar.
So my Dad is coming along the road and is aproaching the slight curve by the bridge, when he sees the bully. Bully makes a pass by my Dad, knocking his books to the ground with a dull thud, then he circles around to face my Dad again. He demands Dad give him his cap. Dad refuses and the bully starts to advance quickly on my Dad. Just as quickly, Dad does a 360 degree backward circle with his lunch bucket, and as the bully reaches for his cap, the bucket connects with the bully's 2 front teeth, sending teeth and blood flying. There was a discussion between Parents as to who would pay to have new teeth put in. Dad's Parents did not pay. Dad also never had anymore trouble from that boy.
Another story that Dad told, was about the bad dust storm in the 1930's in Western Kansas. They had to hang wet sheets over the windows to keep the dust from coming in. One day, Dad was walking home in the midst of this bad dust storm. He said the dirt was blowing so hard, it was like a blinding blizzard. He could just make out the fence, so he followed it until he came to a corner post he thought he recognized. It just happened to be the post at the end of the lane that went to their house. Dad always said, if he had not seen that corner post, he would probably STILL be walking!!!
I don't know the year that Grandma and Grandpa moved back to Frankfort, but my Dad graduated from Frankfort High School. He had a class pin which was 2 ivory sailors. He was very proud of that pin.
These next portions are from a memory book my Mom gave me in 1999, concerning first meeting my Dad, their courtship and marriage.
"Many years ago - I suppose I was 16, maybe 17, my Mother and I and brother Alfred were going to town at Bigelow to get groceries. Alfred was driving, I don't know if it was his car, or Mothers. It had rained, and up one hill it was muddy and we got stuck. Coming along the road with a team of horses was Charles. He pulled us up the hill. I remember Mother saying he was from the new people who moved in near Bigelow."
Mom shared that their first date was on Halloween. She said that Charles came for her in his Dad's car. They dated for a while, then they each dated others for a little bit, then Dad came back and asked her out again. Soon they decided to get married. They went to Marysville Kansas, got their license, and were married at the Free Methodist Parsonage in Frankfort Kansas. They were married on May 21, 1940, by Reverand Clement Scoggins.
For their honeymoon, they stayed the night with Charles' sister and brother inlaw, R.H. and Lorena Russell, in Bigelow Kansas.
"Our first home was a grain bin in the barn where Charles' folks lived. We worked at scrubbing it clean, and I made pretty curtains for the window. We had a bed, dresser, and a couple of chairs. We ate our meals with Charles folks", shares Aletha. "The only problems or challenges in our early years of marriage, was making money go around - we never went hungry though".
Their next home was north of Manhattan Kansas. They probably lived around Bigelow before they moved to Grandma Slifers farm, by the Reserville schoolhouse.
Living on the old farm, Charles and Aletha's lives were full of hard work, children, love and church. Charles worked nights at the Blue River Sand and Gravel Company, in Blue Rapids Kansas. He slept and tried to farm in the day time. The soil was not of good crop quality, lots of rocks, but he tried. Charles and Aletha bought a brand new Ford tractor in the early 1950's, by making payments on it. Charles relied on the older children; Charlie, Bonny, Lillie, and Linda, to drive the tractor and work the land. My sisters remember Dad telling them to use the fence post as a guide, to make straight rows when planting. When the crops came up, they could tell how well they did!
We had milk cows, pigs, sheep, a horse, dogs and cats. Everyone had to help out with the chores. I can remember playing in the big old barn that Grandpa Slifer, Uncle George and Dad built. It had a hay loft on the east side, a tin loft on the west. There was a pully on the peak of the roof, that ran north to south - the length of the barn. It had a rope attached to it. Randy, Roger and I would swing from loft to loft. Many fun filled hours of play, with no broken bones. If I close my eyes, I can still smell the damp musty hay and the livestock.
In 1964, Charles and Aletha purchased a home in Frankfort Kansas - 507 East 4th Street. A nice 2 story, 3 bedroom home. The inside walls were plaster and lathe, but through the years, Charles insulated and panneled, and made other improvements to the home. He added on to the south of thehome, a large bedroom, sewing room, a walk in closet, and he enclosed the back porch area. In the 1970's he added on to the garage a 2 car addition plus a big work area, and also a tall garage to house their pull camper.
Charles had many hobbies. He enjoyed rock collecting, especially his arrowhead collection. Every fall, he would gather walnuts and spend hours sitting by his wood burning stove in the garage, picking out the walnut meats. Most of them he would sell, but he always saved some for Alethas' baking, and some to give as gifts at Christmas.
Charles always had a garden. When he could no longer work at the Sand and Gravel Company because of his health problems, he was able to pursue his passion for gardening. He would spend hours in his garden, and it showed. There was never a weed, and the soil was worked so well, it was a rich, loamy powder. Through the years, he planted and nurtured a nice orchard. He had 2 peach trees, 2 apple trees and 2 cherry trees. He also had a good stand of grapevines. There was also asparagus, rhubarb and strawberries. How well I remember the strawberries! At the peak of the season one year, we picked 60 pints, and that didn't count the ones we ate! During the summer we kids had to pick the berries before we could go swimming in the afternoon.
Every year he planted radishes(both red and icicle), lettuce, peas, potato's, corn, green beans, cucumbers and tomato's. One year he even planted peanuts!
I never really appreciated Dad's gardening until I got old enough to want, and \par have one of my own!
Charles was not feeling well in 1983, and he went to the Doctor. He was diagnosed with cancer. He fought a long battle. The day before his death, Aletha told of sitting by his hospital bed, and hearing something that sounded like an angel singing. Charles was singing "Let the lower lights be burning". Charles fight and pain was over and he passed from this world on April 15, 1985.
With so few words, I hope you might get a glimpse of the son, husband, father and grandfather, that he was.
* * * * * *
My mom, Aletha Strader Slifer, married Donald J. Harper on January 17, 1987. Our home in Frankfort was sold, but it stayed within our family.
To this day, when I go to our old home, I can still see my Dad, in his old faded overalls and long sleeved plaid shirt, leaning on his hoe handle, resting and catching a cool breeze.
I like to think God has a garden in heaven, and that Great Great Grandfather John, Great Grandfather Charles, Grandmother Lillie, are with my Dad, tending their wonderful garden and basking in the sunlight of the spirit.
---
Copyright 2000 by Peggy L. Simmons, for the exclusive use of the KSGenWeb Project. Copying for commercial purposes is prohibited without the express written consent of the author.