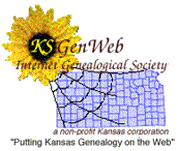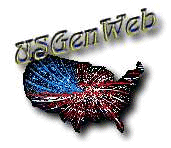 Index to Obituaries of Marshall County
Following is an index to obituaries that have been contributed by Marshall County researchers. If you have an obituary (or will, family story or other document) that you would like to share with others, feel free to contact me at dcaallen@pacifier.com.
---
ALLEN

, Carrie Yarger
ALLEN, O. C.
ALLMAN, Mary
ALLMAN, Samuel
AULD, Daniel C.
BARRETT. Mrs. William (Montgomery)
BARRINGER, James M.
BIGHAM, Mary Elizabeth
BIGHAM, Samuel W.
BOTTGER, Henry
BOTTGER, Jane
BOYD, George L.
BOYD, Paul E.
BRADY , Helen Veronica (HARRINGTON)
BROWN, Elizabeth
BROWN, Elliot Anderson
BROWN, Minerva
BROWN, Narsissa
BROWN, Oscar
BULMER, Mary Jane
BURNETT, Margaret (Stout)
BURNSIDE, Belle (ROOT)
BURNSIDE, Thomas A.
CARLSON, John Howard
CARLSON, Marjorie Mae McCoy
CARLSON, Mary (ALLEN)
CARLSON, Oscar (Gene)
CARLSON, Oscar R.
CARRON, Mary Frances MCCOY
CARTER, Joe Arline (infant)
CLARK, Samuel
CLARK, Thomas Jefferson
COLLINS, Daisy (Skeels)
COLLINS, Elsie
COLLINS, Hiram Ivan
COLTON, Andrew
COLTON, Andrew Myron
COLTON, Viola (HOWELL)
COX, Jefferson
COX, Mary Elizabeth (MOORE)
CREVIER, Charles
CREVIER, Thersie
DAVIS, Daniel R.
DAVIS, Hanna Sarah (SOWARD)
DAVIS, Mary (WUESTER)
DAWKINS, Julia SMITH MCCOY
DIER, Nicholas
ELDER, Grace (WILLIAMS)
FAIRCHILD, E. R.
FINCHAM, Jack
FINCHAM, James
FINCHAM, Jessie (SMITH)
FINCHAM, Myrtle (SUTTON)
FINLEY, Edward
FINLEY, J. C.
FINLEY, Mrs. J. C.
FINLEY, Len
FORBES, Burton W.
FORBES, Carrie MCCOY
FRALIN, Grace Gertrude
FULTON, Edna (Thomas)
GREEN, Mary J. (MEALY)
HALE, Jessie Violet (Colton)
HALE, Thomas LeMay
HAMILTON, Sarah
HEYDORF, Julia Ann
HOFFMAN, Elizabeth
HOLLINGSWORTH, Harriett
HOUSTON, Roxey E.
HUFFMAN, David J.
HUFFMAN, Margaret Jane HAMILTON
JAMES, Stephen K.
JENKINS, Charles D.
JOHNSON, Abner Hollingsworth
JOHNSON, Charles Wilmer

JOHNSON, Flora (White)
JOHNSON, Ithiel
JOHNSON, James
JOHNSON, Mrs. James
JOHNSON, Mary Elizabeth (Zeek - Nee Miller)

JOHNSON, Nina Lily (BELDEN)
JOHNSON, Samuel Henry
KABRIEL, Frank
KEEN, Lewis
KIRKWOOD, Luriette (THOMAS)
KLEIN, Emma Ann (YOUNG)
KLEIN, Nicholas Frank
KLEIN, Peter
LARSON, Carrie (NELSON)
LUNDRY, Bina
MADDEN, Catherine
MADDEN, W. B.
MADDEN, William
MAHAR, Nancy (SCOTT)
MAHAR, Philip
MCCOY, James
MCCOY, James Sidney
MCCOY, Mary KUTE
MCCOY, Thomas
MCGRATH, James
MCGRATH, Mary (CASSIDY)
MCGRATH, Patrick
MCKINLELY, Lyle B.
MCKINLELY, Marie FORBES
MENEHEN, Michael
MILLER, Isaac Lockington
MILLER, Jacob
MILLER, Katherine
MILLER, Louis A.
MILLER, Margaret (REIFEL)
MILLER, Melissa (MILLER)
MILLER, Oscar
MONTGOMERY, Rolen
MONTGOMERY, Mrs. Rolen
MOSHER, Gerald
MURRAY, Catherine
NIEMAN, Elizabeth Mae
OSBORNE, Venton R.
PATTERSON, Hilda (STAUF)
PATTERSON, Sarah Mabel (THOMAS)
PATTERSON, William Dowie
PATTERSON, William
PAULEY, America
PAULEY, Jesse
PAULEY, Nellie
PAULEY, Mrs. R. S.
PAULEY, R. S.
PAXTON, John Peter
PAXTON, Rebecca (Schultx)
PHALEN, Phil
POWER, William
PURCELL, John
PUSCH, Charles F.
PUSCH, Mrs. Charles F. (Margaret Elizabeth Barringer)
RETHMEYER, Benjamin Franklin
RETHMEYER, Helena L.
RILEY, Patrick
ROOTS, Prince Albert
SCHROCK, Alma
SCHROCK, C. E.
SCHULTZ, Elizabeth (RINEBOLT)
SCHULTZ, Daniel Franklin
SCHULTZ, George
SCOTT, Alexander
SCOTT, Andrew
SCOTT, Ernest
SCOTT, George Leonard
SCOTT, Jerome J.
SCOTT, John
SCOTT, Joseph
SCOTT, Mary (CASE)
SCOTT, Sarah
SHARPE, H. K.
SHARPE, John Carmen
SHAUGHNESSY, Edward
SKEELS, D. P.
SKEELS, Louis K.
STINEFF, Edward
STOUT, E (Elbert)
STOUT, Mrs. E.
STOUT, Nathaniel
STOUT, Peter
STOUT, Sarah E.
SUTTON, Bert Earl
SUTTON, Hattie (BOYINGTON)
SUTTON, William Alonzo
THOMAS, John
THOMAS, Josiah
THOMAS, Lucy M. (POTTER)
THOMAS, Mary E.
TRUMBLE, Mary Ellen
TRUMBLE, William Warren
TUCKER, Georgia
TUCKER, Gladys Elenor
TUCKER, Sadie May
TUCKER, Mrs. T. C.
TUCKER, Theron David
TUCKER, Thomas C.
VOLLE, John
WAGONER, Geraldine H.
WANKLYN, Georgia Belle (GOIN)
WELSH, Ella
WELSH, John N.
WETHERBY, W. P.
WILLIAMS, Francis (COX)
WILLIAMS, Nathaniel
WILSON, Allie
WITT, Sophia
WOODWARD, Charles Enos
WUESTER, Cora (PAULEY)
WUESTER, Helen (MEYER)
WUESTER, Rubie (HAWK)
WUESTER, Terry
WUESTER, Terry SR.
WUESTER, Thomas Jerome
YARGER, Frank
YEATMAN, Alice (PAXTON)
YECKEL, Caroline
YOUNG, Lucinda (Buchanan)

April 7, 2010
---
KSGENWEB INTERNET GENEALOGICAL SOCIETY COPYRIGHT NOTICE:
In keeping with the KSGenWeb policy of providing free information on the Internet, this data may be used by non-commercial entities, as long as this message remains on all copied material. These electronic pages cannot be reproduced in any format for profit or other gain. Copying of the files within by non-commercial individuals and libraries is encouraged. Any other use, including publication, storage in a retrieval system, or transmission by electronic, mechanical, or other means requires the written approval of the file's author.
---
---
Home Page for Kansas