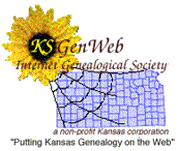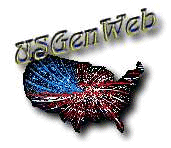 WELLS FAMILY CEMETERY, located 5 miles W of Frankfort, KS (Marshall County, KS):
---
John Webster, ?-1865
Susan Webster ?-1899
Mary, wife of M. Votis 1861-1887
Luther Nester 1887-1901??
Elizabeth Nester 1862-1942
George Nester 1876-1945
Amanda, daughter of T. Wells, 1822-1898
Thomas Wells 1808-1880
Benjamin Wells 1805-1879
Charles Capoot ?-1865
Mary Ann Hamilton (Dau. of W.D. Gaywood) 1879
Thos Rodges, died 1888
James Wells 1849-1917
Mary Wells 1858-1881
Oliver Wells, 1875 (2 mo.)
John D. Wells 1831-1899
Elizabeth Wells 1830-1900
Amanda Wells 1858-1922
sister Alice Wells 1876-1928
brother Tom Wells 1880-1954
John McConchie 1869-1946
Veda Wells McConchie 1871-1960
Robert Wells, Jr. 1934-48 (Grandson of Robert James Wells)
Robert James Wells 1875-1948
John Hesser ??
Pearl, dau. of Wm. & A. Wells,1885-1886
Arta Bell Wells Bennett, 1858-1938
Lloyd Bennett 1859-1940
infant son of Lloyd Bennett, 1891
Alva D., 1889 (1 mo.)
Bessie Wells, inf. dau. of D. & A. Wells, 1894
Willie Rinehart, inf. 1908
Bessie Rinehart, inf. 1906
Ida, dau. of J.W. & J.A.Rinehart, 1889 (10 mo.)
John I. Warren 1875-1938
Cathy Fairchild 1948-1953
Anna Wells Fairchild 1898-1926
Helen Padden, 1926-1986
Daniel Padden 1922-1990 (buried in FRANKFORT CEMETERY)
James Wells 1823-1900
Marinda (Shrout) Wells 1848 (?)-1922 (James & Marinda are my GreatGrandparents. Their son Thomas Richard Wells & Sophia Florence Griffis Wells are my paternal grandparents and their son Richard Clinton Wells And Bess M. Swenson Wells are my parents).
John Morgan Wells 18882?-1917?
Perry T. Wells 1869-1945
Alice Belle Wells 1888-1955
Isaac Wells, 1871-1955
Mary Elizabeth Wells 1884-1963
Jackson Ewing Wells 1876-1956
Henry Lewis Wells, 1876-1963 (Jack & Henry were twins)
The other two children of James and Marinda Wells are buried in the Antioch Cemetery about 4 mi. W. of The Wells Family Cemetery. They are Sarah (Sally) Wells Dennis and Thomas Richard Wells.
ALL THE CEMETERY RECORDS WERE LOST, SO NO RECORD OF THE UNMARKED GRAVES EXISTS. BY GRIFFIS FAMILY TRADITION TOMMY (THOMAS WOODIN C. 1855, WAS BURIED IN AN UNMARKED GRAVE IN THIS CEMETERY. I HOPE THIS INFO HELPS SOME OF YOU.
By tradition you must be a Wells by birth or marriage to be buried here, as this land is still owned by the Wells Family whose ancesters are buried here.
RICHARD CLINTON WELLS, II
boystar@pacbell.net
323-467-3448
1330 N. Orange Dr., #206
Hollywood, CA 90028
---
Copyright 2000 by Richard C. Wells, II for exclusive use of the KSGeNWeb Project. Copying for personal use is permitted. Copying for commercial use is prohibited without the express written consent of the author.