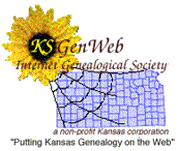 Early Students
of
Woodson County
Kansas

These are from my private collections handed down to me from my grandmother that taught in a number of Kansas schools. At the end of each school year small school remembrances were handed out to students as tokens of remembering other students, much like todays yearbooks. I do hope that this information is helpful to you, and that you will find a long lost ancestor here.

---
KS Exam for Common-School Diplomas.
Can you pass this test?
Memories of Cora Pickering-KanColl
Maple Grove School




Maple Grove School 1904
Can you help identify these students?

Top Row, far left, Cora Pickering-teacher, age 17 and next to her brother George.


1908
District No. 37 - Everett Twp.

CORA E. PICKERING-Teacher

Pupils

Norman Dodd / George Pickering
Vera Massey / Gussie Williamson
Sada Manchester / Edith Manchester
Clara Staten / Paul Warner
Emery Massey / Leola Wiley
Florence Manchester / Walter Massey
Ellen Warner / Harvey Thompson
Roy Williamson / Della Massey
Elmer Wiley / Claud Williamson
Stella Warner / Charles Lind
Flora Wiley / Ione Williamson
Govie Mehl / Marsh Thompson
Mae Lucky / Harry Williamson
Margie Derby / Dorsey Manchester
Archie Derby


School Board

A. J. Dodd, Director
Otto Lind, Treasurer
George Stockebrand, Clerk


District No. 39-1909, Owl Creek Twp.

Cora E. Pickering-Teacher

Pupils

Clara Barnes / Emma Barnes
Otis Barnes / Theodore Bayer
Frederic Bayer / Dorothy Bayer
Clara Beckett / Bertha Beckett
James Beckett / Jennie Chesnut
Jesse Herder / Alta Herder
Nettie Herder / Arthur Herder
Mildred Herder / Mary Herder
Myrthle Herder / Ruby Herder
Charles Herder / Harvey Ferree
Frank O'Brien / Jannie Smith
Myrtle Smith / James Smith
Walter Smith / Lula Smith
Susan Havens / Metta Rhea
Peter Yohan / Glen Havens
Clayton Smith / Ruth Stewart
Ada Shotts


School Board

Luke Beckett, Director
Ted Bayer, Clerk
J.D. Barnes, Treasurer


District No. 9, 1915

CORA E. PICKERING-Teacher


PUPILS

Flossie Burt / Veda Petty
Hilfred Carlisle / Hilma Petty
Glen Dawson / Chrystal Petty
Edna Emerson / Marcele Petty
Venus Emerson / Nellie Phillips
Hilda Flathers / Rachel Phillips
Velma Guyll / Oliver Phillips
Gladys Ireland / Erma Scanlon
Clement Ireland / Alda Scanlon
Kermit Ireland / Wilma Shaw
Earl Jones / Ora Flathers
Norman Jones / Willie Phillips
Velma Jones / Pearle Scanlon
Murle Murphy / Leroy Davis
Ruth Miller / Audrey Davis
Bruce Carlisle


SCHOOL BOARD

Fred Phillips / Mrs. Emma Carlise
Glen Petty


Parallel School

District No. 65, 1917-18
CORA E. PICKERING- Teacher
Pupils
7TH GRADE
Max Fisher / Bernice Mize
Bryon Lopp / Maude Lopp
Esther Doil / Lillian Elliott

6TH GRADE
Leo Diver / Floyd Corkery
Wells Hearn
5TH GRADE
Clara Diver / Mildred Gregg
Carl Hearn / Elmer Corkery

2ND GRADE
Russell Elliott / Lawrence Elliott

1ST GRADE
Alice Marie Mize / Gladys Overturf
Murle Clements / George Clements
Louis Fischer / Allen Fischer
Fred Diver / Robert Gregg

School Board
Clarence Elliott / Robert Gregg
Harry Mize
Back to the Top
---
Return to Woodson County
Woodson County Surnames| Woodson County Queries

KS One Room School House Project


Last Updated September 25, 2007