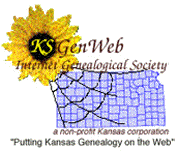 Lincoln
Library
Holdings
---
The Lincoln Carnegie Library has a small collection of genealogical materials.
Kansas publications
Treeclimber, Vol. I #2 – Vol. IV #1
Treesearcher, 1960-current issues
Midwest Historical and Genealogical Register, scattered issues
Waconda Roots and Branches, scattered issues
Privately published family histories
"Gabelman: The Generations of a German Family," by James Frank Gabelman
"Ancestors – Kings? Horsethieves? or What?" by Woodye Webber Kessler
"Through the Eyes of a Strange Descendant," by Woodye Webber Kessler
"The Strange-Webber Connection," Issues 1-7, Jan. 1996-Spring 2000
"A History of One Branch of the Bishop Family," by Faye (Bishop) Drake
"History of the John and William Humes Families," by Alwin H. Rector
"Showman Families 1750 to 1991," by Dr. John David Showman O'Shea
"The Marshall and Scanland Families from Pennsylvania-Kentucky-Illinois to Kansas," by Mary Virginia Marshall Woody and Donna Frances Woody Matthews
"Dart-Green Family Genealogy"
"The Wright Family Genealogies," compiled by Alfred S. Andrews
Vital statistics
Beverly, Kansas, Cemeteries, Colorado Township
Lincoln County Obituary Index, 1979-2000
Records of B.G. Hall Funeral Parlor, June 1928-December 1954, compiled by Joan Gile Meili (project of Merry Workers E.H.U., 1978)
---
Return to:[Lincoln County Kansas Genealogy][Lincoln County Kansas Queries]
---
DO YOU HAVE
QUESTIONS, COMMENTS, CONTRIBUTIONS FOR US?
Bill and Diana Sowers
, Lincoln County Coordinators
Tracee Hamilton, Lincoln County Coordinator
---
Search all of Blue Skyways
---
Copyright 1997, 1998 by Bill and Diana Sowers