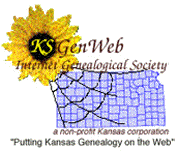 Lincoln
Carnegie
Library
---
History
In 1913, after approving a .4 mill levy and $600 for annual maintenance, Lincoln citizens received a $6,000 grant from the Carnegie Corporation to construct a public library.
Built by Wilson & Gilbert of Hoxie and Plainville, the building featured native limestone and a red tile roof.
Opened on May 6, 1914, the structure has since been remodeled inside and a new red tile roof was recently added. The outside of the building has maintained its original beauty and the library continues to be a resource for Lincoln and the surrounding community.
Librarians
Mary Rathbun, 1903-1914
Mrs. Albert W. Orr, 1914-1917
Nellie Hawkins, 1917-1921
Mrs. L.W. Wait, 1921-1939
Doreen Payne, 1939-1941
Pearl Metz, 1941-1942
Alice Raplee Ryan, 1942-1976
Ailene Bowie, 1976-1978
Ellen Searles, 1978-1982
Sylvia Ortiz, 1982-1984
Patricia Florence, 1984-1988
Connie Budreau, 1988-2001
Nancy Jensen, 2002-
---
Return to Lincoln County Kansas Genealogy main page.
---
DO YOU HAVE
QUESTIONS, COMMENTS, CONTRIBUTIONS FOR US?
Bill and Diana Sowers
, Lincoln County Coordinators
Tracee Hamilton, Lincoln County Coordinator