WelcomeToPhillips CountyKansas
Currently in Phillipsburg

My name is Robert David Cummings and I am the Coordinator for Phillips County. If you would like to contribute your information to this page, please let me know.
Are you interested in hosting one of the KsGenWeb orphan counties? If so contact Debbie Wafford. Debbie is our Orphan County Coordinator and will be glad to answer your questions. Information about the responsiblities of a county host can be found by clicking here.
.
Phillips County Links| Phillips County Surnames| Phillips County Queries
Phillips County Genealogical Society | KsGenWeb Links
Phillips County Lookups | Other Kansas Links| USGenWeb Project
---
Announcing the KSPHILLI-L (Phillips County) mailing list
An opportunity to connect with others, and post topics of interest involving Phillips County, KS. To join the Mailing List, send a message to- KSPHILLI-L-request@rootsweb.com or to KSPHILLI-D-request@rootsweb.com for the Digest Mode.

Put in the body of message one single word - subscribe. To unsubscribe, use the single word - unsubscribe. If you have a signature file, turn it off. For AOL users, you will have to put at least one character in the subject line.
After you have joined the list, to post messages, the address is:
KSPHILLI-L@rootsweb.com
Search Engine for Mailing LIST Messages
http://searches2.rootsweb.com/cgi-bin/listsearch.pl
Enter the name of the Phillips County LIST which is: KSPHILLI-L
You may wish to read through some instructions that have been put together for using the above search engine.

---
---
---
Other Kansas Links
---

About The USGenWeb Project
Click here for information about the United States GenWeb Project
---
Robert David Cummings / Pensacola, Florida / dpsgpa@cox.net
---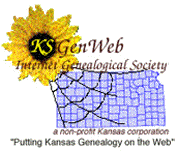 - Home Page for Kansas State Library
Palmer Award Nominee